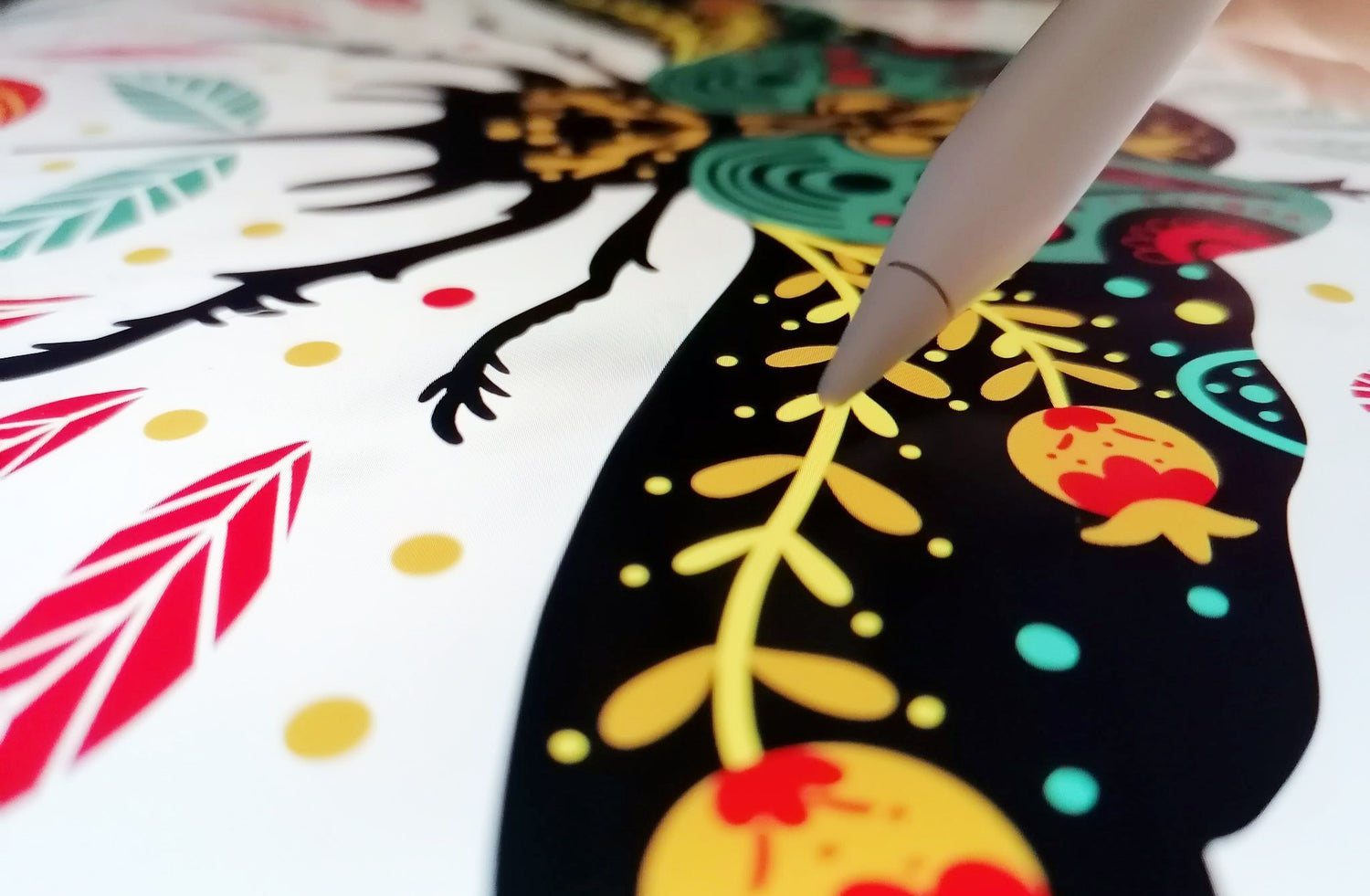 The brand Print N Stuff
started from the love of nature and the thirst for drawing. All the patterns are unique, hand-drawn, fun, colorful,
and inspired by nature and feelings.
"Two years back, I felt the need to fully express my creativity and at the same time, to pursue an old dream of mine, to create a more eco-friendly alternative
for the fast-fashion industry. I created my own brand,
Print N Stuff, that operates as a print on demand shop, where each product is made individually with great attention to detail, only when you want to purchase it."
In this way, the waste of unsold items is at a minimum level.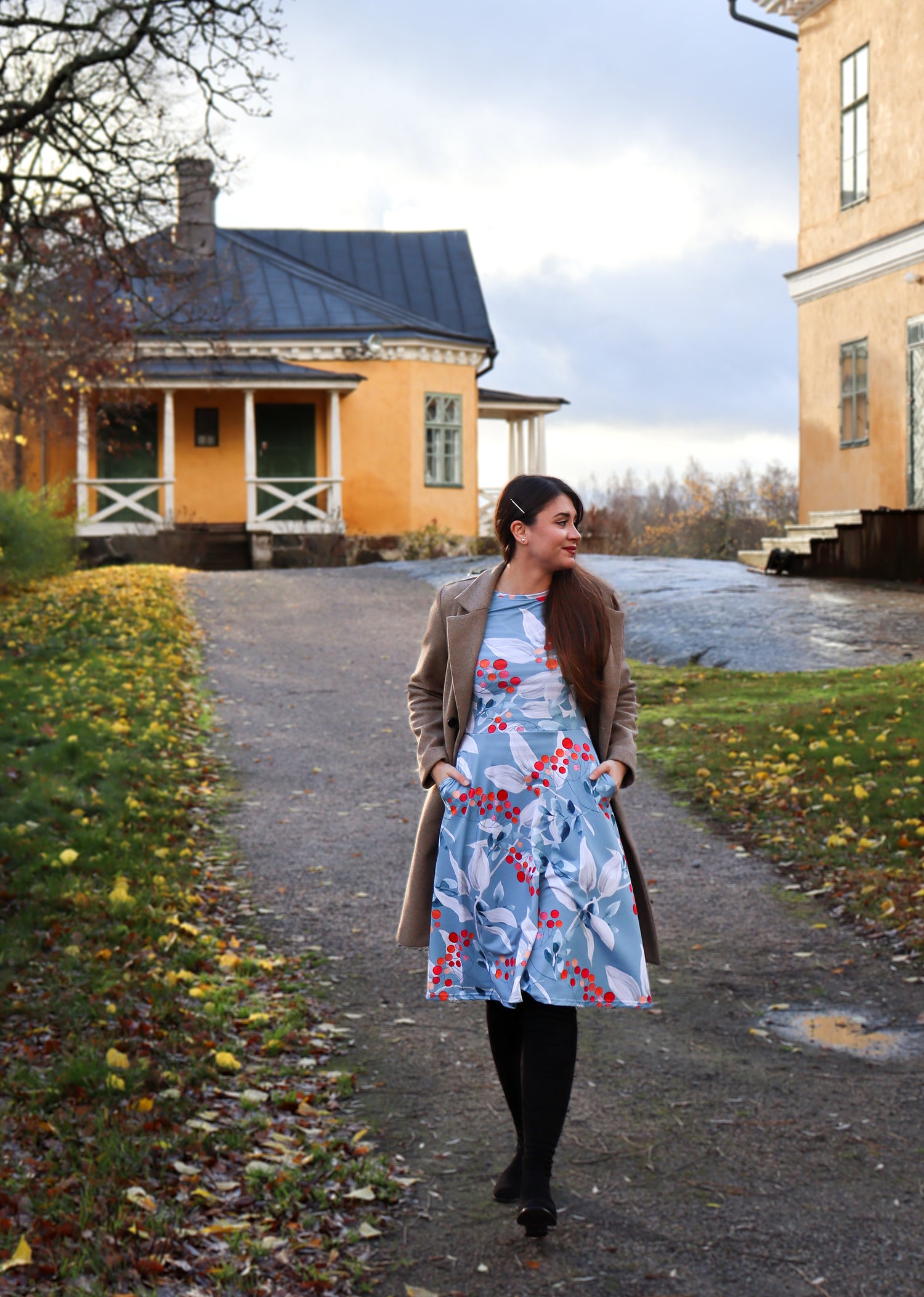 Meet the Designer
Hey, hello! The designer behind all these lovely patterns and items is me, Cristina Stancu, originally from Romania, born in a sea-side city called Constanta. My master's studies in Product and Industrial design, have shaped my creative thinking and polished my design skills. After graduation, I worked as a graphic and product designer for different international clients, being part of many successful projects. With the work experience in my bag and with the dream of making a change, I decided to start a brand that would represent me 100%.
In 2019 I moved to Finland - Turku, which was a great booster for my creativity! Inspired by the Finnish nature, and by all the great designers native to this country, creativity started to bloom and a business plan was taking shape. In 2021 the brand Print N Stuff was born.

I always had an interest in the textile industry and I loved patterns since forever.
Finland has taught me about the importance of living in a more sustainable way. I knew that if I were to start a business I would like it to be as environmentally friendly as possible. We all know how much waste is produced by the fashion industry every year. This is how the business idea was born. Print N stuff will offer clothing and accessories, that will be produced only when there is demand.
connect proffessionally